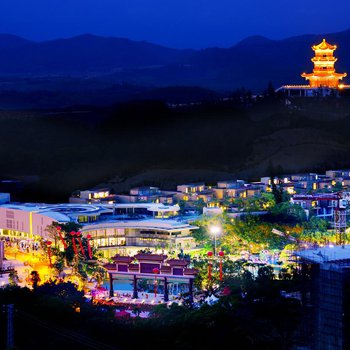 The Yihe Hot Spring City Hotel provides a great place for travelers to relax after a busy day. The Yihe Hot Spring City Hotel offers a pleasant stay in Taishan for those traveling for business or leisure.
The hotel is located approximately 26km from Kaipingnan Railway Station. Kaipingnan Railway Station is approximately 26km away by road. Keeping busy is easy, with Yihe Hotspring Resort, Xingquan Hot Spring Resort and Taishan Xiyunlai Hot Spring all nearby.
When guests have some time on their hands they can make use of the onsite facilities. This Taishan hotel provides parking on site.
Our guests consider this hotel to have excellent service. This hotel is a popular accommodation for guests traveling with families.